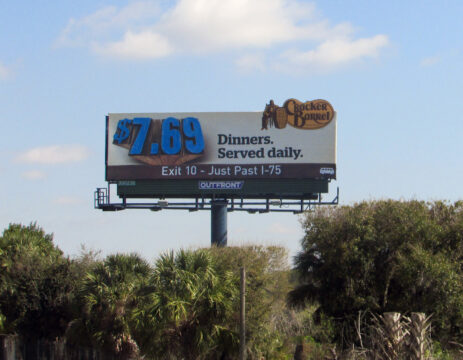 OAI Names Alex Job as Director of Sales
Outdoor America Images (OAI), leading provider of visual branding solutions, announces newest executive with Alex Job as Director of Sales. In this role, Job plans to use his expertise in operational, sales, marketing and financial systems to develop and execute aggressive sales strategies that will drive revenue and expand market share. Working directly with OAI's Chief Operating Officer, Job will manage day-to-day sales and marketing operations to maximize performance and ensure corporate goal attainment.
"Alex comes to us as a highly-respected sales and operational leader, we're eager to use his expertise to recruit and develop our organization's talent in order to increase revenues. Further, we look forward to Alex improving our customer relations and retention in order cultivate new strategic partnerships and alliances," states Brian Mathiews, Chief Operating Officer of OAI
Through his experience in the broadband industry as Viamedia's Vice President, Job has proven his ability to successfully boost brand awareness, build strong teams to optimize productivity, and develop competitive pricing models. One of his first objectives as OAI's Director of Sales is to perform a full analysis of clients' needs to ensure the delivery of appropriate business and advertising solutions.
"With OAI's wide-range of capabilities, I see so many opportunities for channel and account development, as well as market share expansion. We have a great team here, and I intend to develop our talents further in order to provide a better experience for customers," states Alex Job, Director of Sales of OAI
About Outdoor America Images
With over 25 years of experience providing major clients with Visual Branding solutions, OAI offers a variety of high-quality products and services designed to efficiently convey your brand's unique identity while increasing its impressions with visual communications that are powerful and consistent.
# # #
If you would like more information about this topic, please contact Marissa Howe at 813-888-8796 or email at marketing@oaicorp.com.