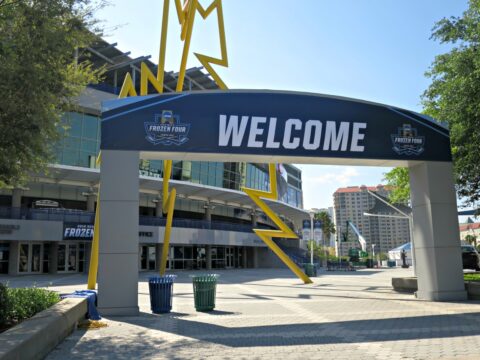 If you would like to spice up a space with a unique graphic that will bring brilliant color to your indoor environment, then custom digital wall mural decals are for you! Customized wall decorations are a growing trend in the interior design industry for branding and decorating residential, retail, and commercial environments.
OAI provides highest quality wall decals, wall murals and wall stickers for any wall decoration project. Our standard wallcovering is done with the pressure sensitive adhesive 3M™ 180 Vinyl, which is known for its excellent hiding power, conforming ability and bubble-graphic free installations. It is positionable and repositionable opaque vinyl designed for large graphics, and has a expected performance life of 10 years. 3M™ Scotchcal™ Graphic Film is used for rough textured surfaces such as brick or concrete which has a life expectancy of up to 3 years durability inside and 6 months outside.
Ready to renovate your space?! Give us a call 813-888-8796 or email sales@oaicorp.com!
From a design standpoint, digital printing no longer has any restrictions on scale or the number of colors, which significantly increases opportunities for images that can be utilized. In a 2015 study commissioned from Interior Design magazine by HP Inc., 61 percent of surveyed interior designers, architects and facilities managers said they were specifying more digitally printed wall-coverings than in the previous two years. Learn more about this growing trend in the Digital Printing Pushes Boundries In Interior Décor article written by Janic Klienschmidt of Specialty Fabrics Review magazine.