How ADA Compliant Signage Upgraded
With the advent of The Americans with Disabilities Act, ADA compliant signage are required to designate permanent rooms and spaces in public buildings. This includes both Braille and tactile elements. Due to these ADA regulations, the demand for ADA compliant signage is rising. Whether that be for new construction or capital improvement projects. At the same time, turn-around times for compliant signage are shrinking. At OAI, we can now design, print and install ADA compliant signage with high efficiency. While still making compliance with ADA regulations easier to accomplish.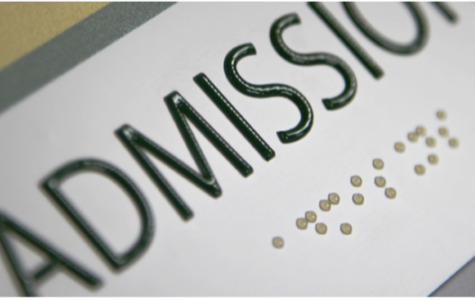 Both Raster Braille and photopolymer are proven methods to create ADA compliant signage. But, photopolymer offers a number of unique benefits that make it a superior choice for interiors:
Enhanced accessibility and wayfinding
Environmental sustainability
Resilience and durability
Detailed tactile elements
Scalability and volume production
Replication and dependability
Most traditional ADA compliant signage across the industry is produced using the Raster Braille technique, which requires the drilling of holes to insert beads. However, over the last few years, designers have decisively shown preference for ADA compliant photopolymer signs for interiors, taking advantage of the ease and speed of the UV Exposed Photopolymer ADA Compliant Process.

Questions? Contact us for more information on our ADA capabilities.
oaicorp.com | 813.888.8796