OAI is well known for its expertise in branding sports facilities, events, tradeshows, and more. But you should know our capabilities do not stop there. If you're looking for temporary or permanent signage while undergoing new construction, we have the tools for you.
OAI's goal is to provide you with solutions and help your brand stand out. With our constructional signage solutions, we can provide general temporary signage, directional signage, wayfinding signage, fence mesh banners, site signs, and even temporary ADA compliant signage. Yes, sometimes new construction can look messy on site, but spicing up your location while undergoing new developments can benefit not only the look, but your brand.
For example, we helped South Motors Automotive direct traffic through their dealership while undergoing new construction. Our team created directional signage banners for the dealership to help customers throughout the changes in the parking lot.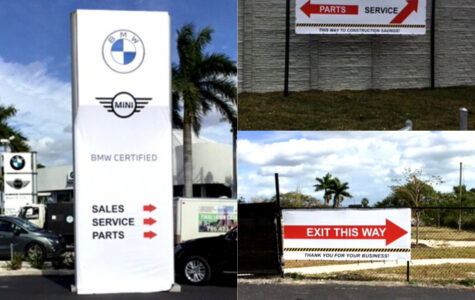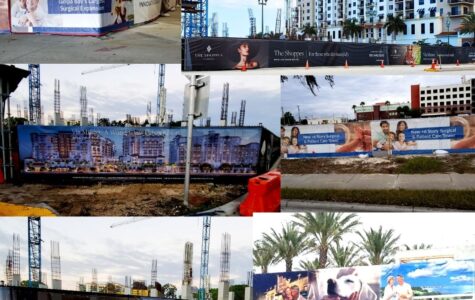 OAI has also branded many unattractive metal fences surrounding a site in progress. This is a great way to advertise what's coming to the location and can be used for branding the construction company working on it. But more importantly, it gives the area a nice look and will attract the audience driving by.
If you're interested in our constructional signage solutions, get a quote here or connect with one of our representatives at marketing@oaicorp.com.