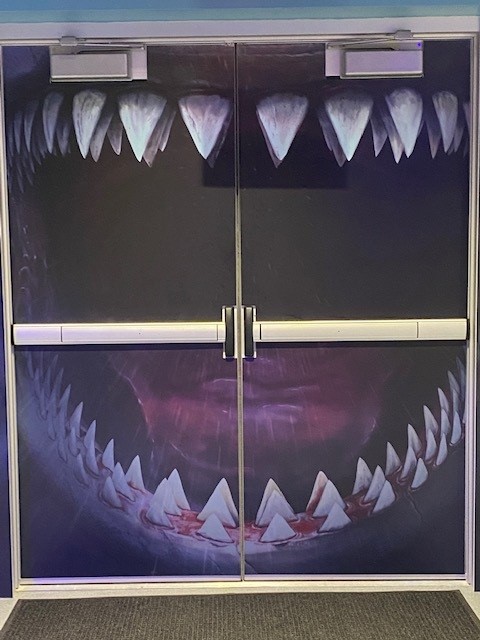 Environmental design, is all about designing in a way that is recyclable and friendly to the environment, right?  Well, no, not exactly.  Environmentaldesign is a design approach that takes the entire space and brand aesthetic into consideration to create a harmonized and holistic area.  Environmental design can evoke all senses and utilize form, space, light, and shadow.
One of our designers says, "Environmental design and the signage within that design is all thoughtfully and purposefully created for an interior or exterior space so as to craft a pleasant experience for visitors while keeping them informed and fully immersed into the visiting brand."
Sounds pretty high-level and complex, right?  Well, again, not exactly.  Yes, environmental design takes intention and care, but it can really be as simple as that.  Have all your signs been custom made with everything created within the brand colors and font and sized appropriately for the space vs. generic signs?  Boom. You have environmental signage in its most basic form.
We specialize in helping clients with the environmental design process by…
Surveying the space
Understanding the size, shape, and layout of the interior or exterior.  Additionally, taking note and consideration to aspects like windows, doors, outlets, etc.
Providing industry trends and best practice feedback
Our team prides itself in staying up to date on the latest design trends and techniques ensuring to keep best practices, built on years of experience in mind.
Immersive Design
Our team will meet with yours to become engrained in your brand. By having a broad and deep understanding, our design team can couple that with their spatial knowledge to create first-class experiences.
Superior Products and Installation
Another, often overlooked, component of environmental design is using the right products for the task at hand.  For instance a wallscape mural that showcases brand pride, does not fully articulate that feeling if it is peeling off the wall due to poor adhesion.
For a deeper look at some of our previous work, visit our website. To learn how environmental design can be incorporated in your next project, contact us today!