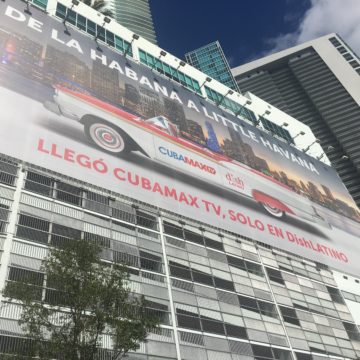 OAI creates event graphics and promotional displays to decorate Amalie Arena for the 2016 NCAA Men's Frozen Four Championship. To accomplish this OAI worked long hours over a week period to print and install the signage around the arena working with the National Collegiate Athletic Association, Tampa Bay Sports Commission and Sports Graphics. Using over-sized vinyl banner frames, window decals, windowscapes, stair graphic, pole banners, vinyl banners, windjammers, and fabric banners with the 2016 NCAA Men's Frozen Four's brand and  images to decorate the venue for the tournament.
OAI's team printed approximately 20,000 square feet of graphics to transform Amalie Arena and installed the graphics in one day, working through the night and into the next day. All products were temporary graphics to ensure the property could switch back to Tampa Bay Lightning graphics in time for NHL Stanley Cup Playoff season.
For more information on this topic, please contact marketing@oaicorp.com or call 813-888-8796.