Every company has a giant sign on the outside of their building displaying their brand name or logo, right? In this industry, that specific signage is better known as Channel Letters, Channel Logos, or Dimensional Signage. Want to learn more? Keep reading.
This type of signage comes with numerous detail and a lot of behind the scenes work! In this blog, you will find some knowledge and examples of the differences between trimmed and trimless® channel letters.
How can you determine if a channel letter is trimmed or trimless®? Take a look at the picture of the "a" below. You'll notice this "a" has a white edge around the acrylic panel. That white edge is known as a trim cap. In summary, a trimmed channel letter will have a trim cap edge, while a trimless® channel letter will not!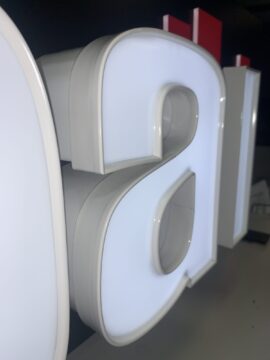 Below is a visual representation of a trimless® channel letter. The two types are very similar, but there will be no trim cap implemented on a trimless® design. The "LT" display more of a straight, sharp cut and align to the edge of the acrylic panel.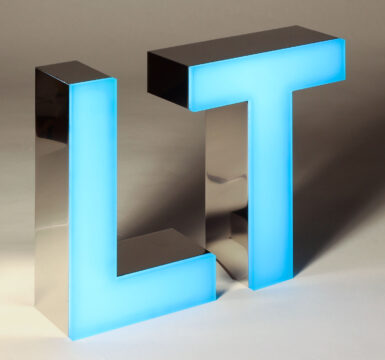 Ready to update your signage from one type of channel letter to the other?  Looking to add some dimension and flair to your visual branding? Set up a free consultation with an OAI representative by clicking the button below.